Classical Receptions Journal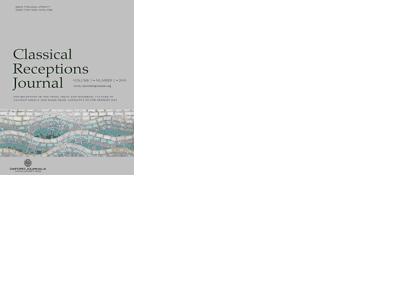 While I am in the mood of reception studies… it may be worth taking a look at the new Oxford University Press Journal called Classical Reception Journal. It has just been published online and can be viewed by clicking on the link: http://www.oxfordjournals.org/page/3929/1.
The issue includes a free editorial from Lorna Hardwick. The following paper is freely available: "Hyperion's symposium: an erotics of reception". In addition, for a set fee of 25 American dollars, you can read research articles by Richard Hingley, Gesine Manuwald, Sebastian Matzner, Konstantinos Nikoloutsos, Betine van Zyl Smit, and Joanna Paul. Personally, I think that the fee is excessive and that it should be reduced to half. This way, they will get a lot more people to download the articles, while the authors will profit from the additional references to their work. Who am I, though, to suggest such a radical proposition ot OUP? Until then, I will content myself with the reading of the FREE abstracts.