Covering up the genitalia of ancient statues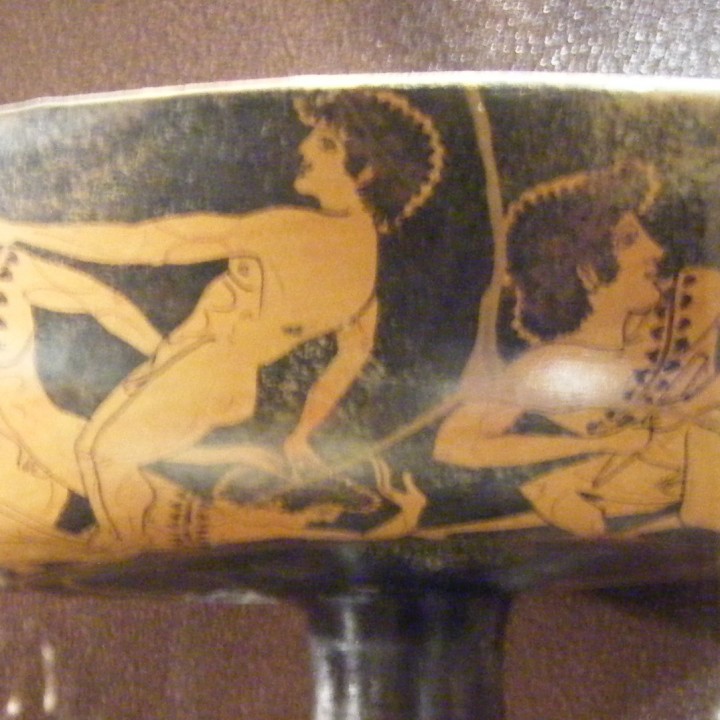 When I saw the following article, I thought I was transported back in medieval times. Ancient Greek nudity seems to have offended the Doha authorities in Qatar. It looks like the Greek government sponsored an exhibition in Qatar on ancient Olympia. Around 600 items have been shipped in the Middle East, among which were the nude statues of two young men. The authorities have been offended and the exhibits had to be returned to their native land. In my view, they should not have left in the first place! I have a few obvious questions. Why did the bankrupt Greek government fund an exhibition in Qatar? Why did they include exhibits that may have offended muslim morality? Weren't the authorities in Qatar aware of what they will be receiving? After all, Greek athletes competed naked in Olympia! Surprising is also the reaction of the Greek minister. According to the article "Greece's junior minister for culture, Costas Tzavaras, who had travelled to Qatar for the opening of the exhibition at the Alriwaq space in the capital of Doha,responded angrily to the censorship demand. He reportedly told museum officials that the statues had to be displayed in their original form or not at all." Oh, please!
Read the rest of the article in International Business Times.