Articles *Open Access*
I would like to protest about academic articles hidden behind paid walls. Such practices prohibit the democratisation of the discipline and reserve the right to research for only very few selected individuals. As my long list of publications shows, I never had problems publishing my work in prestigious peer refereed journals. I refuse, though, to continue with such practices that place my colleagues at a disadvantage. Therefore, I pledge to present my future research in this blog or other Open Access Journals. Of course, I reserve the right to copyright.
---
Imported bronze coins in Roman Achaea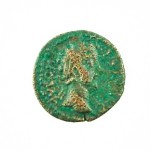 In 2012 I presented a paper on the Roman bronze coins imported in Roman Achaea during the first centuries AD. The presentation took place at 'The Book' conference in Mamaia, Romania. I welcome comments on the draft
---
H ρωμαϊκή δημοσιονομική πολιτική, σύμφωνα με τον Δίωνα Κάσσιο και τον Ηρωδιανό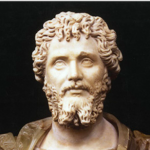 This is an article I wrote (in Greek) on the fiscal policies of the Severans according to the contemporary historians, Dio Cassius and Herodian.