East End Artist and Greek Mythology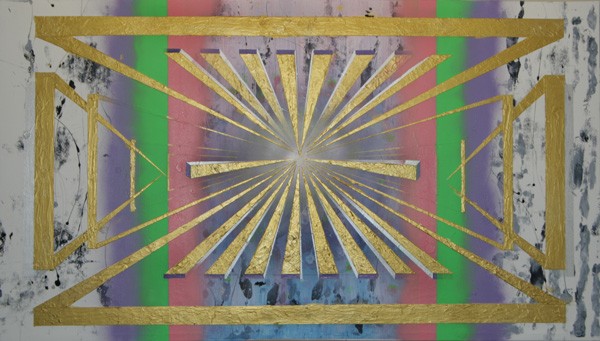 "An East London artist presents his first solo show on the theme of Greek Mythology at the Hellenic Centre in central London. Alan Osborne's exhibition, Elysium in the modern world, uses geometrical and solid abstract forms to make historical events, stories and myths from the ancient Greek era come alive in a contemporary context.
Greek Mythology is a theme that has been interpreted by renowned artists throughout history including Picasso, Raphael and Rubens. Alan's project is a unique and innovative approach on this classical topic. A late starter in painting, Alan picked up his brushes in 1998 when he was in his forties. He studied at Weymouth College of Art and afterwards the University of East London.
Alan is looking forward to the exhibition at the Hellenic Centre – a charity which promotes Hellenic culture in the UK.
Alan said: "I've always been fascinated by Greek mythology and its vivid imagery. So much of the foundations of ancient Greece are the basis of modern society today and Greek legends are rich with images of gods, heroes and mythological creatures. My work is a contemporary take on this ancient world, it's full of abstract forms and colours that to me represent the huge shift from the ancient to the modern, the significance of those myths and the part they play in Western heritage." The highlight of Alan's work is an interpretation of the Clash of the Titans called The Mighty Titans and The birth of Eros, the Greek god of sexuality and passion.
Elysium in the modern world will be open to the public from Friday 23 July until Friday 6 August at the Hellenic Centre, 16-18 Paddington Street, London W1.
Visit Alan Osborne's website at www.alanart.co.uk or email info@alanart.co.uk
For further information contact Alan Osborne on 07821 391649 "
The Hellenic Centre website is www.helleniccentre.org