Visit to the Heberden Room in the Ashmolean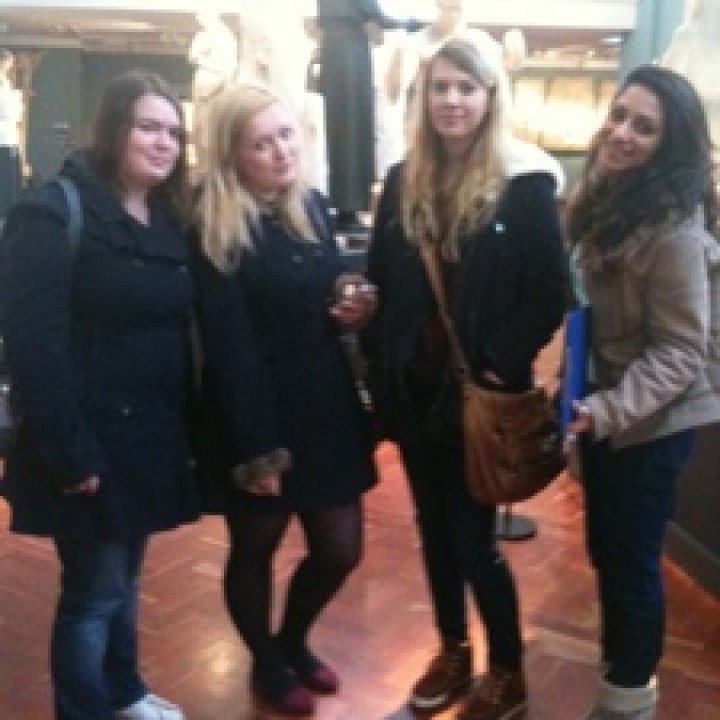 Last week I took my students to visit the Heberden room in the Ashmolean museum in Oxford. The visit was organised in collaboration with the Keeper of Coins and Medals, Prof. Chris Howgego. As you probably already know Chris is an expert of Roman coins and the successful author of several books and articles on the subject.
Before I even start describing the experience, I would like to express my gratitude to the Ashmolean staff for all their help and support on this educational trip. I know very well how difficult it is to organise such meetings in a museum setting. And this visit was far from disappointing. The students had an excellent introduction in the use and historical value of Roman coinage. They had the unique opportunity to handle famous (and very expensive) coins, such as the ones that Brutus minted after the assassination of Caesar. They had the chance to ask impertinent questions that could trigger lengthy debates among more experienced scholars. Finally, after the lecture they decided to visit the newly created Money gallery and the Roman exhibits.
As for me, I enjoyed immensely meeting again with Chris and engaging in a healthy discussion on the topic I love the most. I also appreciated the scholarly time I spent with my favourite students, outside the University of Leicester. Best of all, I have just been informed that we can repeat this meeting next year! Chris Howgego and his colleagues will give the same opportunity to a number of Universities around the UK who wish to learn more about coins. So, do not hesitate to ask, if you feel that your students are interested in coins.