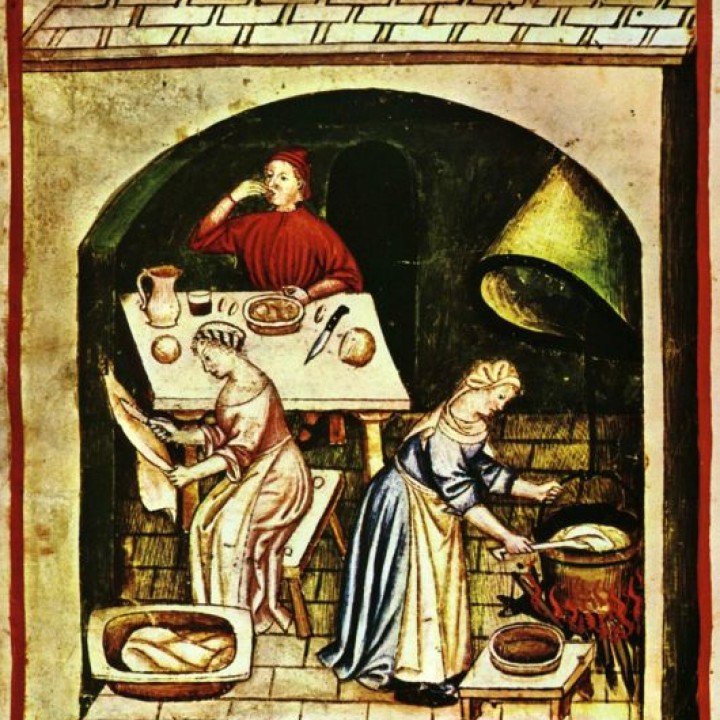 The current economic crisis in Greece led to unprecedented conditions of poverty. I watched many times people who look for food in the dustbins. The most fortunate ones changed their cooking habits and they employ inferior ingredients. Indicative of the situation is the fact that the most popular best seller in Greece is a cookbook, which includes recipes from the German Occupation period.
This is why I was so surprised to see the following article in the Greek Reporter http://greece.greekreporter.com/2013/04/12/students-learn-ancient-greek-diet/ . According to the journalist
"Pork with plums, stuffed pork, pork belly with sweet and sour sauce with honey, thyme and vinegar, accompanied by chickpeas paste, chicken with coarsely ground barley and swordfish with berry sauce, are only some of antiquity's recipes showing that the ancient Greek cuisine was in all respects gourmet!
The students of the 2nd Vocational Education School of Giannitsa, in northern Greece, discovered this side of the diet in ancient Greece, with the help of Chef George Palisidis, researcher in the Department of the Science of Dietetics-Nutrition of Harokopio University, in the context of the program, Ancient cultivation and flavors. Dimitris Evaggelidis was the scientist responsible for the project…"
I guess there is still interest in ancient gourmet cuisine at school, even if there is little to eat at home.
Economic historian and numismatic consultant