Happy New Old Life!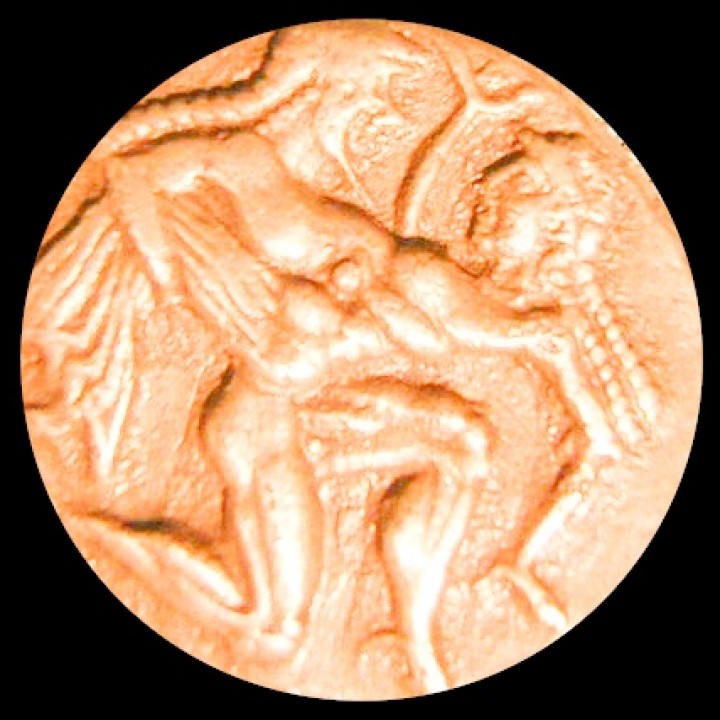 Christmas is time for deep reflection on the past and happy thoughts for the future. At least for me! I always use the free time to understand better what I achieved so far, and what I would like to target in the future.
For some disturbing reason, this year I decided to return to the past! As a historian, it would seem to be the obvious choice for many. And yet, it is not the obvious choice for me. For the past year I was dealing almost exclusively with innovative companies. In a sense, I kept my eye firmly towards the future.
As New Yea's Day is coming close, I am determined to go back to my roots: coins. 
I first started studying coins at the National Foundation of Greece in the then called KERA in 1993. Under the guidance of Aikaterine Liampi I researched thousand of fine Greek and Roman specimens for the good part of three years. Since then I have been hooked on the sport.
By 1996 I was ready to start my PhD at University College London, which launched my career as an academic, numismatist and historian. I may have been frustrated at times but I have never regretted one little bit of it.
Over the years, my thought developed and, in some cases, took alien paths. I tiptoed in slavery, sexual history, identities and anything else you can think of. I always returned, though, to my first love: coins.
When I decided to leave academia after 20 years of toil, I thought that I was done with the past. Little did I know that the past is always there to haunt you. My yearning for studying the coins returned in a very visious manner. And I can no longer ignore it!
So, I decided to explore my options, once again! Of course, I do not plan to return to academia! Being there, done that! Instead, I would like to try new avenues.
I will start by publishing the numismatic articles I have forgotten in the drawers of my computer. Do not worry, I do not plan to hide them behind paid walls. I will just upload them in my blog, hoping that someone will be interested enough to read them. I have to warn you, though, that they are not for the faint hearted!
And then, who knows! I may return to auctions, bidding and trading. But that would be another story…
CHECK OUT THE